Meeri Koutaniemi & Reetta Räty
2015
Laser etched steel prints, free magazine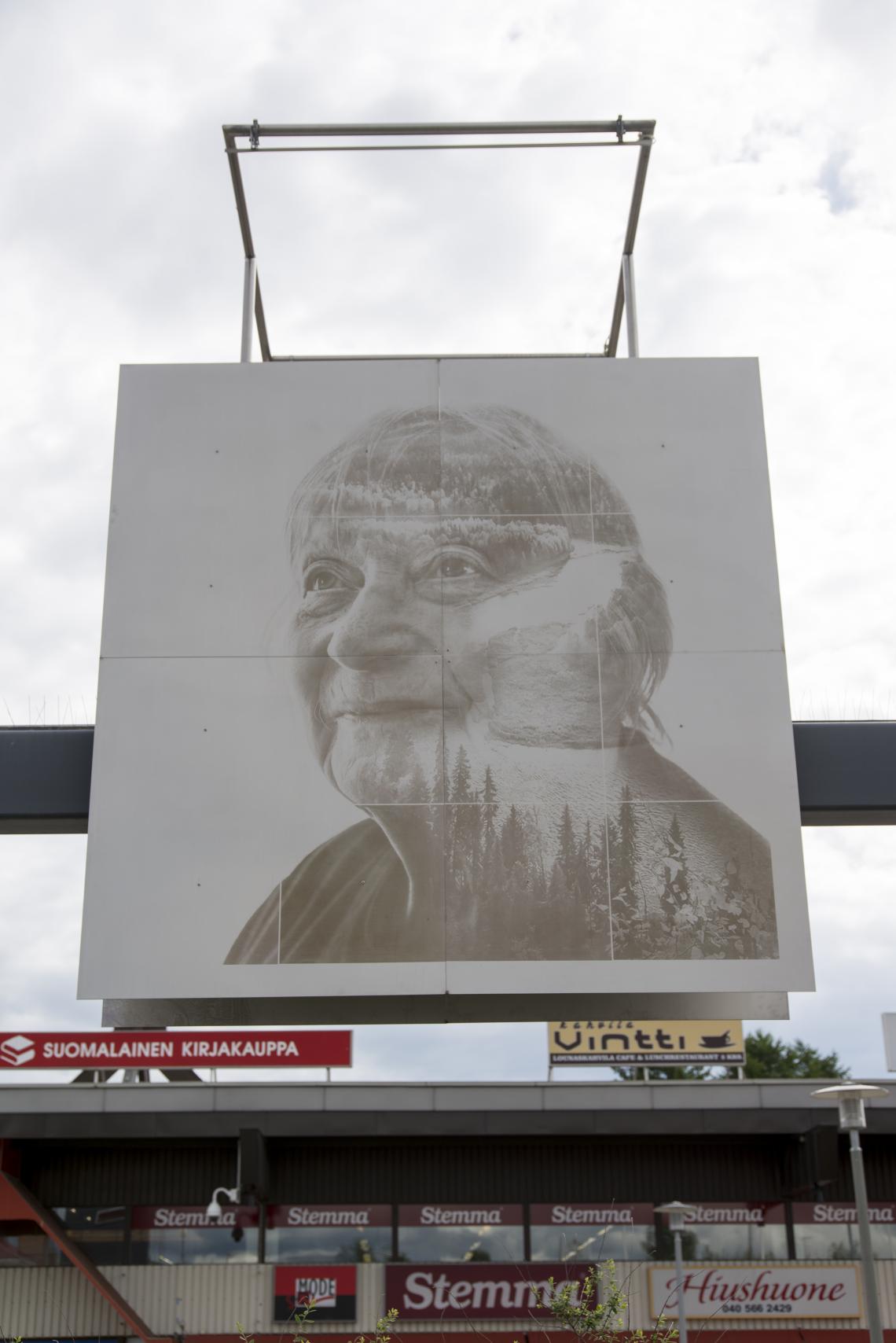 Kyliltä kuultua - Heard from the Village is a project which explores the experiences of both young and old people in a town of Kuusamo, which has a population of 15'000 people and is a popular centre for winter sports. Situated in the far east of the Northern Ostrobothnia region, it borders Russia and is an area which has historically been well documented in photography due to its outstanding natural beauty. The project - which has been conducted by the artist Meeri Koutaniemi over the course of one year - is based on a deep interaction with the villagers via interviews and the collection of photographs taken around Kuusamo.
The work itself features portraits of eight people resident in the town. They have consented to be photographed and interviewed by the artist so as to give life to the local territory and provide a lasting record for future generations. The portraits are combined with nature photos taken by Meeri's parents, drawing a firm link between the Earth and its human inhabitants. Within this process the link between individual villagers and the landscape is fundamental as the artist charts a changing relationship with nature. Koutaniemi is particularly interested in collecting opinions about current issues such as migration to the city, care for the elderly and issues around local mining and its impact on the environment. It is hoped that the voices of the elderly can be preserved, highlighting the twin forces of continuity and change which have shaped and continue to shape the town and its surrounding landscape.
The eight realized full length portraits have been etched in steel and permanently installed around the central marketplace. The work will serve to create discussion around the town and to draw attention to its centre which is often overlooked as tourists head instead to its ski centre. Additionally a magazine has been produced in collaboration with project partner and writer Reetta Räty and freely distributed to the public. The magazine features the personal stories of the subjects in the photographs.
The work seeks to identify the spirit in the town, manifested through historical events, the changing environment and the memories of its inhabitants. The artist intends to find links between young and old and between natives and immigrants, drawing equivalences across the diverse range of hopes expressed for the present and future by the people of Kuusamo. By doing this Koutaniemi takes part in the common contemporary art practice of involving the stories of real life people in the production of artworks. ×